In Taiwan, the Agricultural Technology Research Institute (ATRI) was established on January 1, 2014 with the mission of turning agricultural techno-innovation into techno-entrepreneurship through technology business incubation. This institute should be a platform to create the means of connection and serve as a vehicle to facilitate knowledge transfer that end in added-value and convey prosperity among farms, related firms, and rural regions across the country.
Agricultural chemicals have an important role in the production of food but many of these are hazardous and present risks to human and ecosystem health if not used correctly. Farming with reducing chemicals therefore, has gained ground and using alternatives of bio-materials is moving closer to the mainstream of modern agriculture. Natural alternatives over synthetic chemicals is a policy as well as an effort of research community in Taiwan. 
To promote the link between researchers and industries, the plant technology research center has established a ''agricultural microbial materials for use in plant alliance'' to provide services for improving knowledge transfer between research institutions and to accelerate the development of the biomaterial business. From 2015 to 2021, the alliance has held thirteen symposiums with 276 members, 126 of which are company representatives.
Production, registration and marketing of microbial products depends on sophisticate techniques and well prepared documents. A team ( Plant Technology Research Center and Animal Technology Research Center) to deal with microbial pesticide for acute toxicity testing have formed. The Animal Toxicology Laboratory, established and registered in 2016, follows OECD GLP certification of National Certification Foundation (TAF, registered number GLP025), provides commissioned technical services of acute oral toxicity/pathogenicity study, and acute pulmonary toxicity/ pathogenicity study. In addition,  the laboratory also provides physical and chemical testing services of biopesticide products. Such as color, odor, viscosity, pH, storage stability, etc. Those technical services facilitate the registration process and accelerate the products marketing, as well as promote the sales growth of the microbial pesticide industry.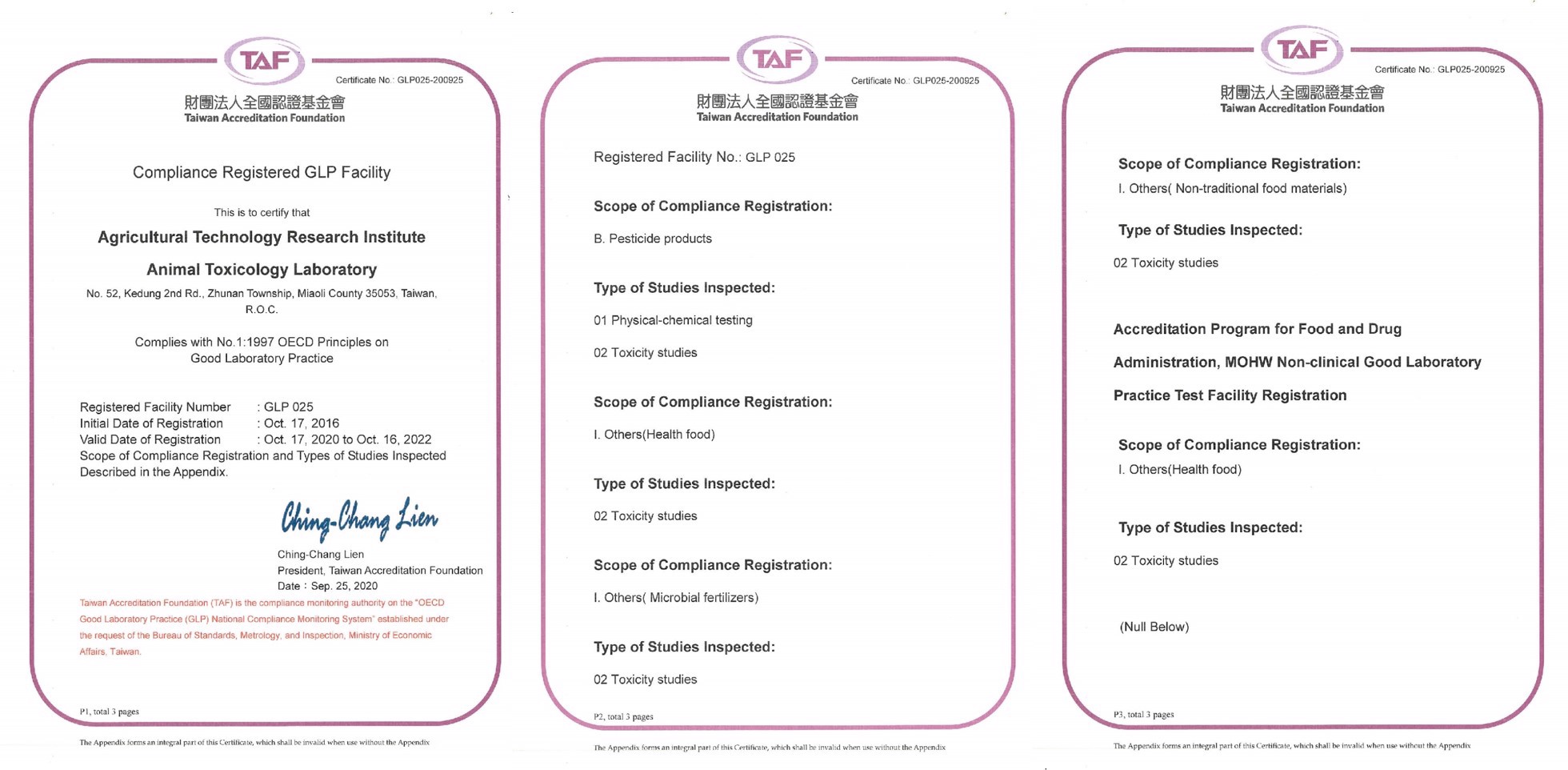 Fig. 5. The Animal Toxicology Laboratory of ATRI was certificated with TAF No.1:1997 OECD GLP.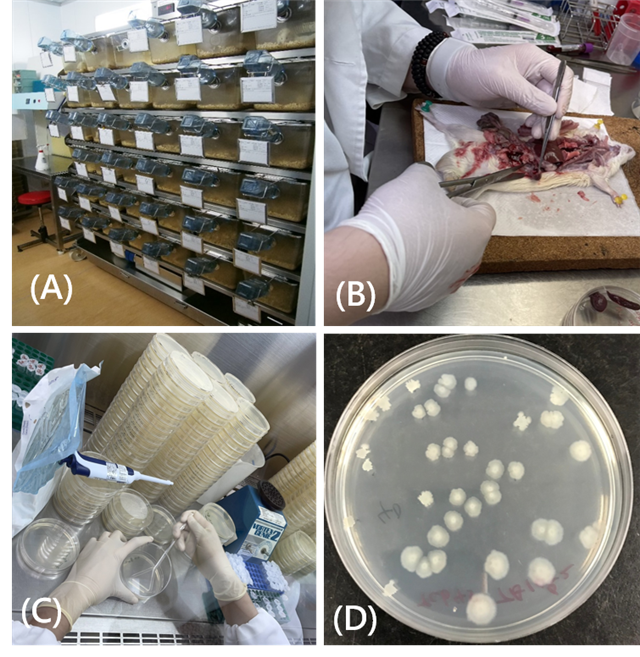 Fig. 6. GLP rat acute oral toxicity test of microbial pesticide. (A) Individually ventilated cages.(B) Rat sacrifice after 21 days. (C) Detection
      of bacterial colonies in specimen. (D) Colony-forming unit of viable bacterial numbers.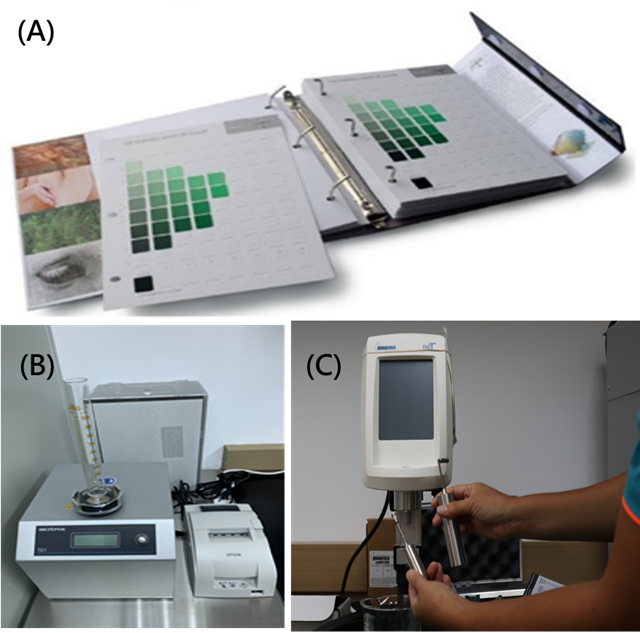 Fig. 7. GLP physical and chemical testing equipments of biopesticide products. (A) Munsell book of color. (B) For density test.
           (C) For viscosity test.